5 Heart-wrenching stars!!
Out of suffering have emerged the strongest souls; the most massive characters are seared with scars. --- Kahlil Gibran
Mirror of my Soul picked up right where Ice Queen left off. Tyler had just endured a brutal beating from the hands of Marguerite and the both of them had to deal with the aftermath. Will Marguerite be able to learn to let herself embrace Tyler's love for her? Will Tyler continue to endure in his devotion to the woman who is determined to shut him out?
"I'll endure anything for you, angel. Anything."
"You're idealizing me." "No. I'm telling you that I want you, light or dark, every shade in between. That's the formulation of trust, unconditional acceptance." He locked his gaze with hers. "Remember, I swore it to you. No matter what happens between us, I'll always be there for you."
This book is a continuation to Tyler and Marguerite's story, and it delved even deeper into Marguerite's and Tyler's past. The things that happened in this book will just break your heart. It certainly broke mine. I thought Ice Queen was already emotional. Boy, was I wrong. This book took emotions into a whole different level. You will feel love, anger, lust, joy, fear -- you name it, it's here.
"And I look in your eyes and see everything I could ever want. Trust in that, angel."
Again, Joey Hill has crafted a magnificent tale of love and redemption without resorting to cliches. It could have gone down that route--a tragic heroine with a very dark past and a hero who is willing to save her but has his own darkness to deal with--but it never did. Thank God.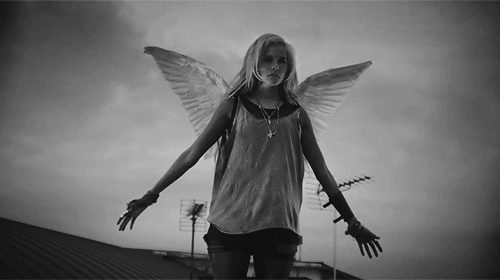 As I've said in this book we finally know the whole story about what happened to Marguerite, and it was even worst than I previously imagined. It.Was.Tragic. It was heartbreaking and it explained so much of why she is the way she is. It really did. OMG! The unspeakable tragedy that she went through would have destroyed a lesser person. Miraculously it didn't destroy her, at least not totally. But the emotional and psychological scars--and the guilt she carried were so enormous that I thought, maybe she was beyond saving. I won't go into the details, you have to read it for yourself.
Tyler's past wasn't so rosy either. He suffered from PTSD after serving as a covert CIA operative. It destroyed his marriage and drove his wife to commit suicide. He couldn't save her and he had blamed himself ever since. There were times in the book where Marguerite inadvertently caused Tyler so much pain by doing things that Tyler feared the most. My stomach was constantly in knots while reading the book and it didn't let up until about 85% in.
"When you jumped from that building, I died," he said simply, his voice a whisper in her ear. "I was so certain that I was going to lose you that I haven't known how to feel or think since, beyond the basic steps of caring for you. There's this rage in me, this anger. Every time I touch you, I want to hold you so tightly that I'll see pain in your face so it matches what's raging inside of me. So I'm afraid to let it show. I don't know what to do with it. I love you so much, Marguerite. There are no words for this kind of love. It's not pretty or romantic, it's as visceral as sex or breathing, something undeniable, necessary to go on living, for anything else to matter."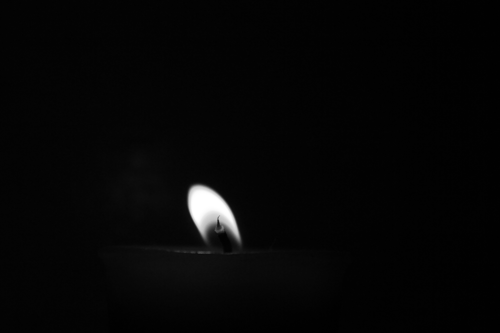 Some wounds could only be healed by the touch of a soul mate, two broken pieces coming together to become a whole being again, so simple the jaded world would call it a cliché. The angels would call it one of God's miracles, offered off the tips of His fingers like diamond raindrops, driving and cleaning away all that didn't matter. That love was worth any torment, every disappointment. It couldn't be explained or described.
I was finally able to breathe and smile again because after all that happened to them, there is actually an HEA for Tyler and Marguerite. It was magnificent. It was really moving especially the wedding scene and that letter and Marguerite's gift. Ah, it was beautiful. The anxiety that I felt melted away and I was in my happy place again. There was even an epilogue. Yes! Again, it was wonderful. (I know I sound like a broken record but that's truly how I felt, so apologies.)
It was a perfect ending.
View all my reviews