4 Crazy Stars!!
"All scars tell a story, beautiful girl," he said, releasing me to trace the marks on my stomach. "Yours are tellin' me how healthy and fuckin' perfect my kid is gonna be."
Crazy. Wild. Crass. Gritty. Uninhibited. Just a few words that come to mind when I think of this book. I couldn't put this book down. I forgot how many times I went, 'OMG, that didn't just happen,' to 'Oh no, he didn't,' during the course of reading this book. I would have rated it higher if not for some issues, which I will address later.
Ripper
Ripper is the sergeant-at-arms of the Hell's Horsemen MC. Physically and emotionally scarred after being attacked and almost killed by a psychopath in the previous book, Ripper didn't think anything beautiful could happen to him. That is until Danny.
Danny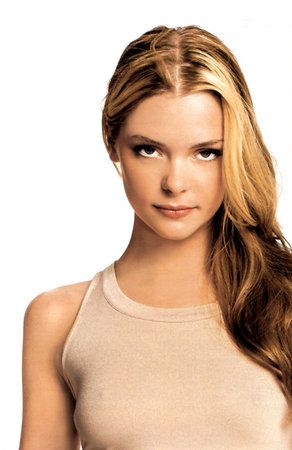 Danny is the quintessential princess of the Hell's Horsemen, daughter of the MC president, a good girl whose life at home was slowly unraveling, saw something beautiful in Ripper. And after one passionate and intense night, Ripper and Danny's road to hell began.
After reading Undeniable, I've already mentally and emotionally prepared myself for this book. We are talking about Madeline Sheehan after and Ms. Sheehan doesn't do sweet and fluffy. I was prepared to get another Deuce-like behavior from Ripper, so I was pleasantly surprised that unlike Deuce, Ripper was actually very likable. Of course, he still yells and say fuck and bitch a lot but compared to Deuce, Ripper is a sweetheart. Danny had her TSTL moments but overall, she was more stable than Eva, in my opinion, and like Ripper, I actually really liked her.
My Two Cents
As I mentioned earlier, I would have given this book 5 stars if not for some issues I had with the story. I get the crazy in this book. In fact, I was entertained by all the craziness that went on. That said, I felt that all the drama and craziness that went down with Deuce and Eva, Jase and Dorothy and Hawk and Chrissy, Tegen and Cage overshadowed the story of Ripper and Danny. It was just too much and it contributed nothing to the development of the main characters. It was almost like all those things were written in for shock value. And I admit I was shocked and appalled but after that it left me with...nothing.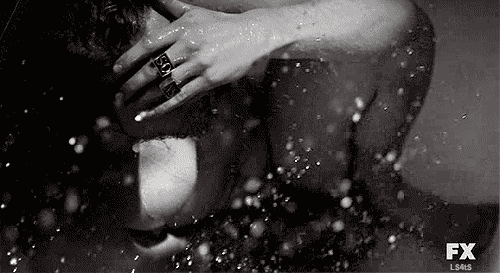 The sub-plots surrounding Nikki and the
(view spoiler)
[Danny's abortion (hide spoiler)]
was like an afterthought and resolved too quickly. It wasn't explored as much and we are just basically told that Deuce knows everything and it was okay. That frustrated me a bit. I thought that was something that could have been great for both the characters but yeah, it was there and then it wasn't. Even the Mama Vi angle felt rushed. *shrugs*
Another problem for me was the timeline. Maybe I'm just slow on the uptake but I couldn't get my head around it especially with Deuce and Eva. I gave myself a headache trying to figure out how everything fits in the timeline from the first book to this and I couldn't. Doing math makes my brain hurt. It is known.
On the other hand, I was glad we got a lot Deuce and Eva on this book. But was it just me or was Deuce and Ripper started to sound alike after awhile. LOL! It must be a biker thing! Seriously, I had to double check whose POV I was reading because Deuce and Ripper, they could be the same guy with the way they talk and everything. But other than that I loved the multiple POVs.
I thought Cox and Kimi were outstanding. LOL! They brought so much comic relief to the story and Cox was pretty awesome in this book. I loved the wedding of Deuce and Eva. I thought that was pretty hilarious especially the interaction between Preacher and Deuce and the things that went on inside Deuce's head at that moment.
The Epilogue
I was hoping to get a glimpse of Ripper and Danny's wedding but I guess you can't have two weddings in one book. Otherwise, I liked the epilogue. I wasn't wowed by it but it was pretty sweet.
Overall, a solid four-star read. I enjoyed myself immensely. Definitely looking forward to Tegen and Cage's story.
*****DISCLAIMER*****

All images used in this review are not mine. I do not claim any ownership to them.
View all my reviews